Food
Optimum shelf life for food in tubes
In recent years, the plastic tube has developed into the ideal packaging solution for a wide range of products. The food industry in particular has adopted this format more and more in recent times, and this industry has an astonishingly diverse range of products where the packaging, in particular, must convince and appeal to the customer at the point of sale.
Our customised tubes are widespread in the food and dairy product sector and are also able to withstand high temperatures.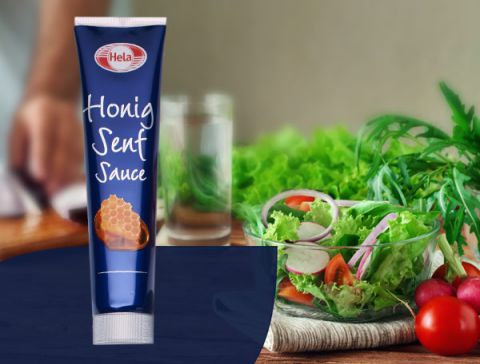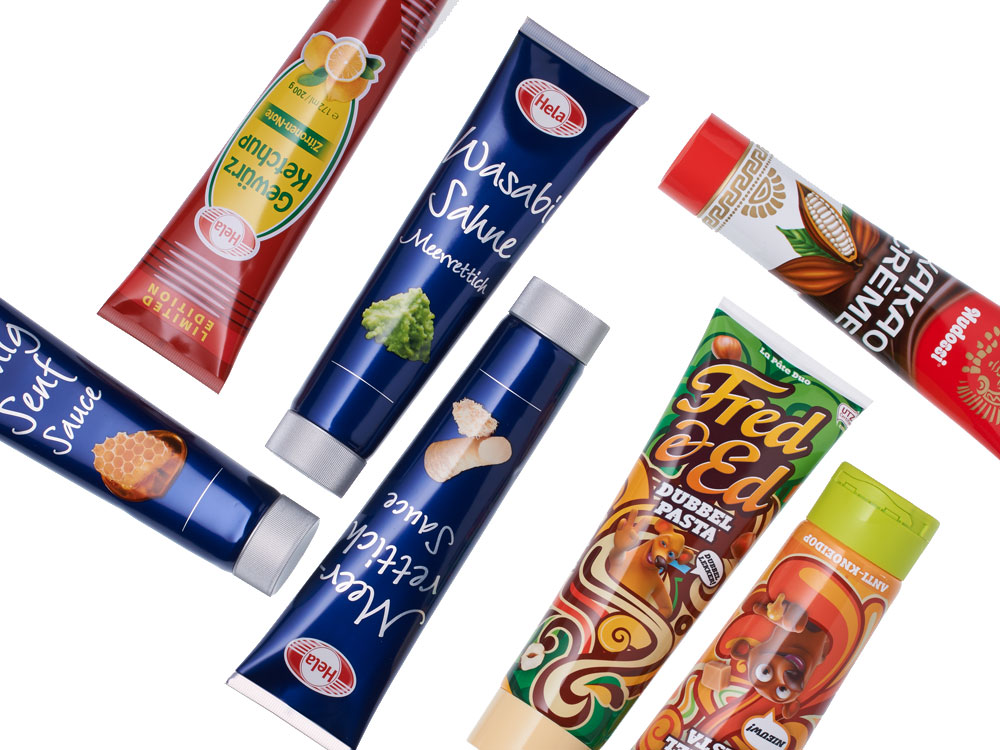 Plastic tubes are the ideal packaging for sauces and paste. Ketchup, mayonnaise, mustard and dressings and even chocolate sauce can be squeezed out of tubes. Our adherence to quality and hygiene standards together with the on-shelf appeal of our laminated tubes makes us the ideal choice for the food industry. The EVOH barrier, in particular, enables an extension of the shelf life of food products.
From conceptual design to tube: This creates the perfect home for your product.
Whatever you want packaged, our range of laminated tubes will provide you with a suitable solution.
We look forward to impressing you with our expertise!